Home
E-Commerce
How to Build an Ecommerce Website for Beginners in 2022
How to Build an Ecommerce Website for Beginners in 2022
The technology used today will soon be obsolete, and if you are starting , you must start learning how to build an ecommerce website. This video will guide you through setting up your first online store.
In the past few years, ecommerce has exploded, with new apps, platforms, and websites popping up daily. But not all of these apps and sites are built for beginners; even if they are, they won't necessarily work for you.
If you're a beginner who wants to build an ecommerce website, this guide will help you get started right.
Today, the only way to set up a successful ecommerce site is to start from scratch, which means no templates, shopping carts, or pre-built plugins.
We will show you how to set up a fully functional ecommerce store from scratch using WordPress, with the ability to add products and sell them online.
As online commerce becomes more widespread, people are looking for ways to increase their ecommerce website traffic and make more money online. Many people think that building an ecommerce website is a very complicated process, but if you follow the right steps, you can quickly set up your store.
What are ecommerce websites?
An ecommerce website is a website that sells products and services. We call it a "vertical website," meaning that it focuses on selling one type of product or service. The website has a specific theme tied to the product or service type. This means that the website has a consistent look and feel and the same types of pages (such as a homepage, about page, and category pages).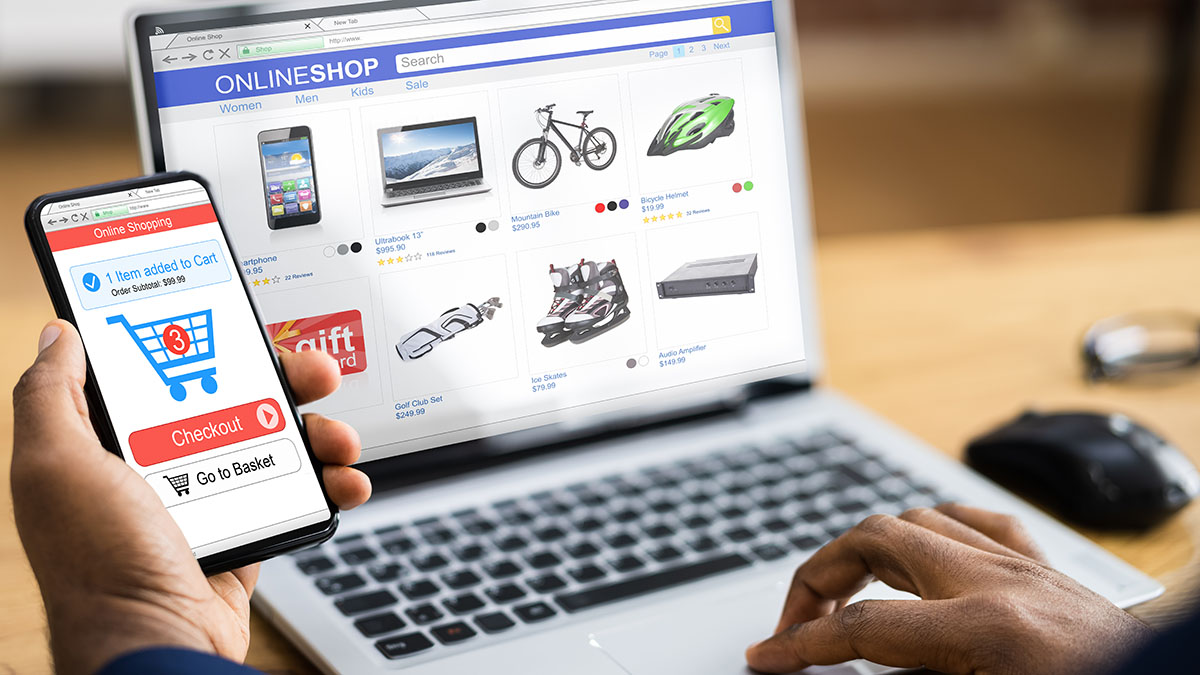 A vertical website is usually used to sell physical goods, such as clothes or furniture, but it can also be used to sell digital products, such as courses, books, and software. If you're looking for an ecommerce website, you might be wondering whether you should build your own website or use a third-party platform. There are pros and cons to both options.
Why do you need an ecommerce website?
Have you ever wanted to start your own business? Perhaps you want to start selling online, and you've heard about ecommerce websites, but you don't know how to create one.
Ecommerce websites can be extremely helpful, especially for people who want to start an online store. They give you everything you need to make your dream of being your boss come true.
But when it comes to building an ecommerce website, you'll find that it's not quite that simple. There are many different options, each with pros and cons.
It can be difficult to decide which is best for you, but you don't need to worry. I we'llo tell you all about the pros and cons of building an ecommerce website and how you can choose which one is best for you.
The Process Of An Ecommerce Website
Most new ecommerce websites are built using WordPress. While this is the most popular CMS on the web, it's also one of the most complex and difficult to learn. In this guide, I'll take you through setting up a basic WordPress website, from building the foundation to getting your site live.
For more advanced WordPress tutorials, check out our full list of guides on our WordPress Guides page. What You'll Need As with any software project, you'll need a good understanding of the tools that will help you build your site.
WordPress is a complicated beast, and many people fail to get the basics right. This means that your ecommerce website could be an absolute mess, making it nearly impossible to make sales. That's why we've created this guide to the entire process of building a brand new ecommerce website.
How to build an eCommerce website
It might seem like a daunting task to set up an ecommerce website, but it is not as complicated as it looks. There are many resources available for beginners to get started. WordPress is one of the most popular ecommerce solutions, and this is what we will be using in this tutorial.
To get started, you need to install WordPress on your computer. This process is simple and free, so you don't have to worry about anything. Once you've installed WordPress, you need to choose a theme and plugins.
Many themes and plugins are available, but we recommend starting with WooCommerce, a free plugin. WooCommerce has several features, including inventory management, price tags, customer management, and order tracking.
Frequently Asked Questions (FAQs)
Q: What's the biggest misconception about eCommerce?
A: That it's not for normal people. Everyone wants to buy things online, and they want to have a shopping experience. With eCommerce, you can make money without having to do anything except upload products. You don't need to have any design background.
Q: What's the best thing about eCommerce?
A: You can make a living from selling your products online without even going out and finding customers.
Q: What's the worst thing about eCommerce?
A: You must keep up with trends or risk losing your business.
Q: How to build an eCommerce website for beginners in 2022?
A: You must understand your product and then find a way to make it easy for your customer to purchase.
Top Myth about Ecommerce Website
1. Starting a web shop is easy.
2. You have to be rich to create a webshop.
3. It is possible to build a web shop with zero budget.
4. You have to use WordPress to build your website.
Conclusion
Building an ecommerce website for your business isn't easy. It's hard to believe that anybody would be able to pull off building an ecommerce website from scratch.
And yet, that's exactly what you'll need to do if you're looking to start your own online store. To begin with, you'll need a domain name and hosting. After that, you'll need to figure out how to set up the site. Finally, you'll need to add products and set up a payment system.
That's the bare minimum. To go big, you'll need to consider how you're going to market the site, handle customer support, and manage inventory and fulfillment.
As you can imagine, many more steps are involved in setting up a successful ecommerce website. But once you have your domain name, hosting, and shopping cart in place, it's just a matter of finding the right products, managing your inventory, and adding new features as you go along.
App Store Official Charts for the week ending March 3, 2019: Top Paid iPhone Apps: 1. Mine…